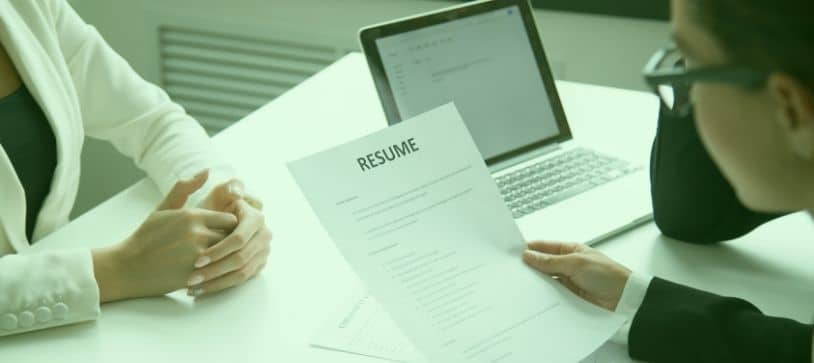 One of your New Year's resolutions as a business owner was likely to grow and improve your business. Among the best ways of accomplishing this is reviewing your hiring processes and determining where you have room for improvement, making it easier for you to bring in high-quality employees to help your company grow and flourish.
Here are just a few ways you can improve your hiring processes in the new year.
Improve your job descriptions: You don't need to get bogged down in endless details when writing job descriptions. Focus on the most important information, and also sell your potential candidates on what your company can do for them and their careers. This will help you attract better candidates; job descriptions that are too long could be overwhelming, and will likely turn people off from applying.

Involve more people in the hiring process: Get some extra people involved in the hiring process and allow them to ask questions and provide feedback about candidates. After all, your new hires are going to be working alongside these people, so why not see how they gel early on in an interview setting?

Establish drug and alcohol screening: This is an absolute must for certain types of businesses, but can be beneficial in some ways for just about all companies. Working with a company that has experience in drug and alcohol screening and can follow all regulations will help make the process go much more smoothly.

Enhance your background checks: We also strongly recommend partnering with an agency to handle background checks. At the very least, you should make it a point to include criminal background checks as a condition of employment. You can also conduct simple background checks on social media. Browse any public social media platforms the applicant might have to learn more about them.

Don't get cute with your questioning: During interviews, try not to ask any cute, "magic" questions. Focus on determining if they can do the job, and how they would fit in with your company. Learn about their experience, knowledge and character—don't get too creative for your own good during the questioning process.

Don't forget previous candidates: If you've gone through the hiring process in the recent past, it doesn't hurt to put out the word to previous candidates you also liked and had considered for other positions. They might shine even more the second time around, if they make it to the interview stage.

Encourage questions: While you are the one conducting the interview, it's important to create an atmosphere in the interview room in which the prospect can also feel comfortable asking you any questions they have. Certain questions they ask can showcase their understanding of your company and their attention to detail. This also gives you the opportunity to find out what's important to them and learn the extent to which they're interested in the opportunity to grow and contribute.
Global Data Fusion – A Human Resources Partner
We know that finding the right candidate is never easy. There are plenty of steps and regulations to comply with throughout the hiring process. Global Data Fusion is here to help you manage all of your background screenings, drug tests, and more. Contact us today for more information or if you have any questions.