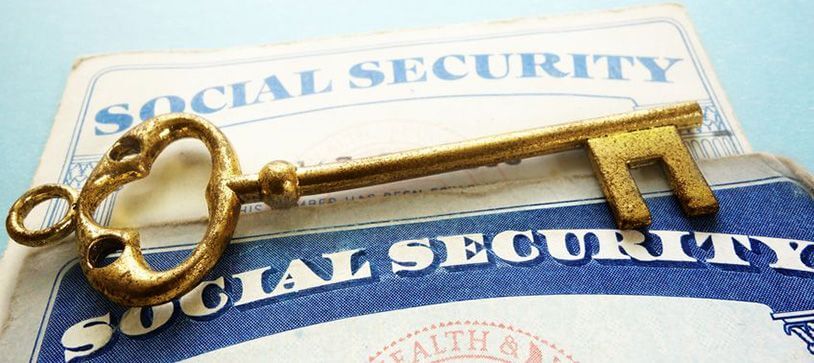 Social Security Number Validation & Address History
With the information gathered directly from the Social Security Administration, Global Data Fusions' Social Security Number (SSN) trace is the fastest and most effective way to verify an individual's identity. These traces provide the most up-to-date information on an applicant's past addresses and movement patterns based on name and social security number (SSN).  In addition to verifying the returned information from the trace, Global Data Fusion in Louisiana suggests that a SSN trace is a great investigative starting point that provides a more complete background search and can be combined with additional screening services for an optimized background check package.
Factoid: "Symbolically, the first social security number issued was 055-09-0001 and it was assigned to John David Sweeney age 23, of New Rochelle, New York."
Why Should I Include a Social Security Trace in My Background Check Package?
Global Data Fusion in Lafayette, LA considers a SSN trace the backbone of any background screening package.   All results in the screening process hinge on the correct identity of the applicant, and a SSN trace ensures that Global Data Fusion in Louisiana is searching the correct first and last name, aliases, date of birth and looking in the correct jurisdictions when searching for county/parish courthouse records.  In addition, motor vehicle records, financial data, or even previous education and employment verification's can be searched more easily, and with better results, when the correct information is used in turn saving our clients time, money, and reducing false positive returns.
First, Middle, and Last Name (With possible aliases or aka's)

Up to 10 years of previous and current addresses (Includes dates, and city)

Current Status of the SSN
Importance of a SSN Trace
Global Data Fusion in Lafayette provides its clients a form that requires the applicant to list the past seven years of residency.  This information allows Global Data Fusion to match what the applicant provided on the consent form to information returned on the SSN trace.  The information we uncover allows Global Data Fusion the opportunity to perform a background check in Louisiana or any additional states of residence for criminal records not listed by the applicant.  This gives Global Data Fusion the tools needed to determine if the applicant is being truthful on the application.
THE BENEFITS OF A SOCIAL SECURITY NUMBER TRACE
It has been said that over 60% of applicants in some form or another falsify information on their applications.  One of the best services that Global Data Fusion in Lafayette, La can provide is the ability to run a search on an applicant's name in an undisclosed jurisdiction and to locate pertinent criminal records that can be positively tied to the applicant who made a conscious effort to hide that information from their prospective employer. Without the social security trace, the discovery of such a criminal record(s) would not be possible.
LET GLOBAL DATA FUSION IN LOUISIANA HELP WITH ALL OF YOUR BACKGROUND CHECK NEEDS.